Date: 26/08/16
What's Involved in a Free Home Security Survey with Era?
With the number of burglaries and home invasions on the rise, it makes sense to ensure that your home is as safe and secure as possible. Era offers a free home security survey to homeowners across the UK. When you visit our website and enquire about the free home survey, you will be put in touch with your nearest Era approved security advisor.
What Happens Next?
Once you have requested a free security survey, the nearest Era approved representative will get in touch and arrange to visit your home. The survey is not designed to sell you products and services that you may not want. Rather, a home security survey involves discovering where the weak spots in your home might be, and advising as to the best ways of making those areas more secure.
If you decide to have new windows and doors fitted at your home, then choose a company that offers the secure locking systems that are covered by the Era five star guarantee. If you've chosen one of those suppliers, then in the unlikely event of a forced entry, you will be entitled to a free call out for someone to secure your home.
Getting the Right Locks
Era Home Security is partnered with other providers and qualified locksmiths who will do a thorough survey of your home, and isolate the security weak spots. The company offers the highest levels of security for windows and doors, and once you have the security features installed, you'll find that it can save you money on your home insurance premiums.
0 Comment
---
Blog Archives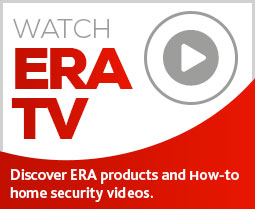 Subscribe to ERA news
Keep up to date with the latest home security news, products and updates with the ERA home Security newsletter.