Warning!
Success!
Read interesting news stories and advice articles from ERA's team in our News. If you have any suggestions of topics you would like us to cover please contact us and let us know; or you have a specific question why not ask one of our ERA Expert's for help.
12/05/16
Just as burglars try to enter a property and steal money and possessions in the real world, there are just as many criminals in the online world. Read More
10/05/16
Late spring is the time of year when many people start to plan their summer holiday. It is all too easy to get caught up in the excitement of deciding where to go and then booking the trip, and it's easy to forget what could happen at home while yo... Read More
Blog Archives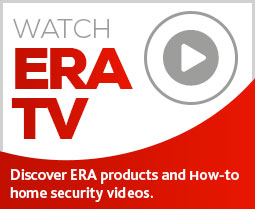 Subscribe to ERA news
Keep up to date with the latest home security news, products and updates with the ERA home Security newsletter.