Date: 10/05/16
Late spring is the time of year when many people start to plan their summer holiday. It is all too easy to get caught up in the excitement of deciding where to go and then booking the trip, and it's easy to forget what could happen at home while you are gone. If you don't want to spoil your holiday with a telephone call from the police telling you that your home has been burgled, then make sure you do the right things before you go away.
Things You Should Do
As soon as you know when you are going away, it's a good idea to tell your closest neighbours and ask them to keep an eye on your home. If you have newspapers delivered, then make sure that you stop that service for the period that you'll be away. While it's not always possible to stop people dropping leaflets through your door, you can ask your local post office not to deliver mail while you are away. Under their Keepsafe scheme, the Royal Mail will keep all your post for up to two months, and you simply collect it on your return.
Home Security Check
It is a good idea, even if you're not going away this year, to have a professional home security check. At Era we offer a free check on how to make your home safe at all times, not just when you are away. Our CCTV security systems are state of the art, and because our systems are wirelessly operated, there are no worries about having cables spread everywhere.
0 Comment
---
Blog Archives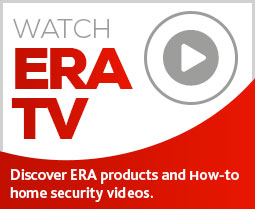 Subscribe to ERA news
Keep up to date with the latest home security news, products and updates with the ERA home Security newsletter.