Careers at ERA
ERA Home Security's innovative products have been keeping homes safe and secure for over 175 years. We are always on the lookout for talented and committed employees who will play a key role in the ongoing success of our organisation.
To find out more about our latest vacancies please contact our HR team via email or fill in your details on the Contact Us page.
About ERA
ERA quick links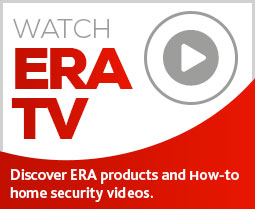 Subscribe to ERA news
Keep up to date with the latest home security news, products and updates with the ERA home Security newsletter.