With 175 years of experience in securing doors, we are perfectly placed to offer you help and support to ensure your doors have the very best security.
Whether you're buying new doors or upgrading your existing ones – this library of articles and videos will guide you to make the right choices or give you helpful advice to do it yourself. However if you do need any further help our Experts are on hand to answers your questions.
Help & Advice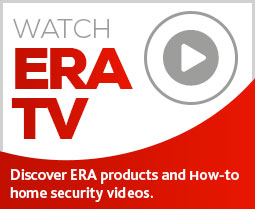 Subscribe to ERA news
Keep up to date with the latest home security news, products and updates with the ERA home Security newsletter.