Buying new window or doors or upgrading existing ones can sometimes be a daunting prospect – where do you start?
And what do you need to do to make sure you're protected?
Or if you are looking for more general advice, our short articles in this section will help you make informed choices and give you some useful tips along the way.
There is also a really useful guide that can explain some of those words you will hear from installers or security experts that are confusing – we'll make it simple to understand. However if you do need any further help or security advice, our Experts are on hand to answers your questions.
Help & Advice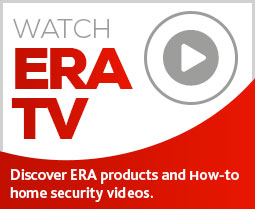 Subscribe to ERA news
Keep up to date with the latest home security news, products and updates with the ERA home Security newsletter.