ERA Charity
ERA has chosen the Midlands Air Ambulance Charity as its nominated charity for 2018. Midlands Air Ambulance is responsible for funding and operating three air ambulances serving the communities of six Midlands counties: Gloucestershire, Herefordshire, Shropshire, Staffordshire, Worcestershire and the West Midlands.
They work hard to deliver the very best air ambulance care to those unfortunate enough to urgently need their services. Since 1991, the Midlands Air Ambulance Charity has responded to more than 49,000 missions averaging 2,000 per year, making it one of the longest established and busiest air ambulance organisations in the UK.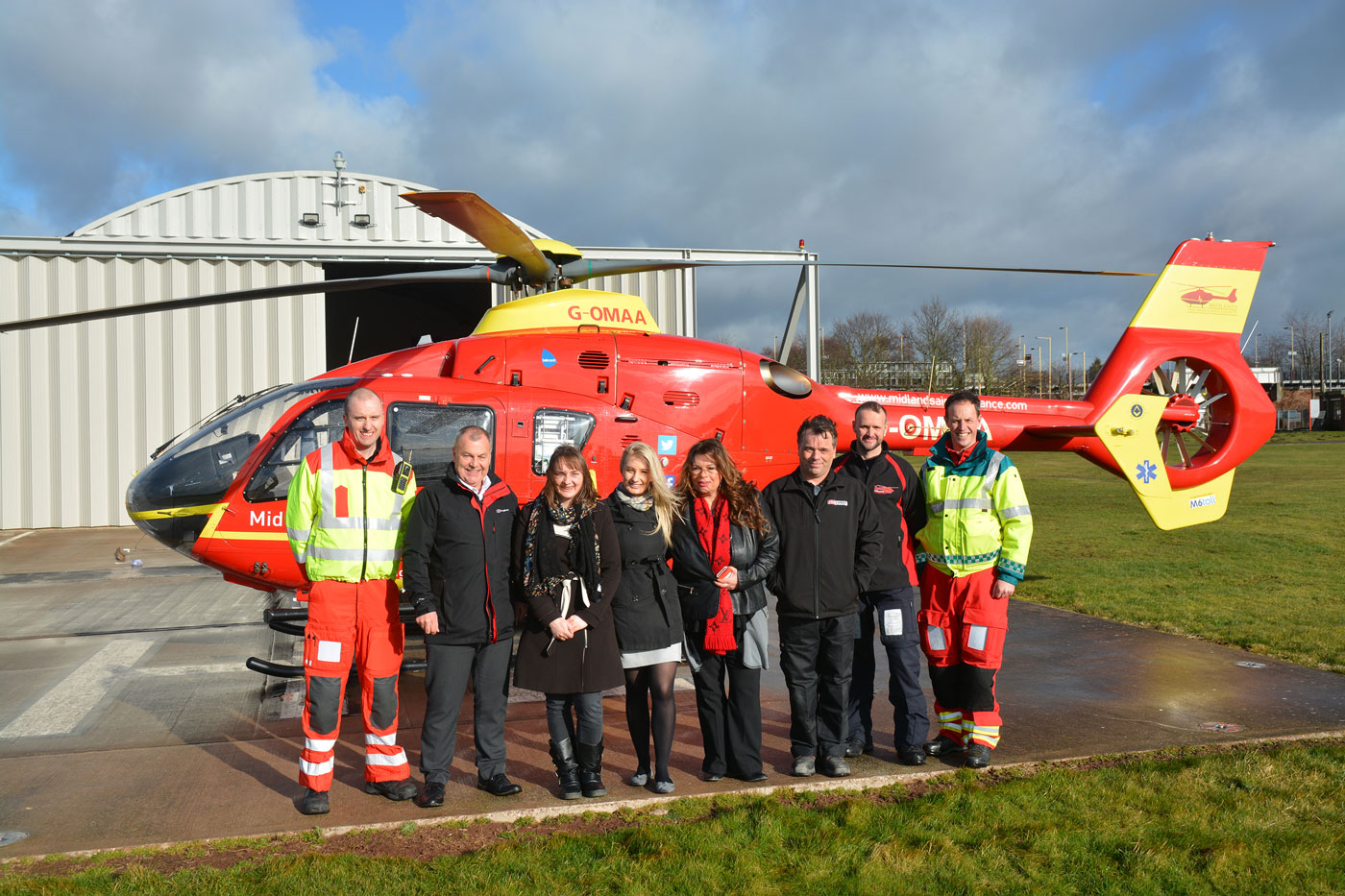 The charity's three aircraft each carry a crew comprising pilot, two paramedics or flight doctors plus full life-support medical equipment. Operating from strategically located regional airbases, 90 per cent of the region is within reach within eight minutes.
Commenting on the decision to nominate Midlands Air Ambulance Charity as its chosen charity for 2018, ERA CEO Darren Waters says: "we really wanted to harness the power of our teams across the UK and come together to support one very worthwhile charity – we asked employees to vote from a selection of charities and Midlands Air Ambulance Charity was the unanimous choice."
For more information about the Midlands Air Ambulance Charity, please visit www.midlandsairambulance.com To make a donation and support ERA in achieving the target please contact jemma.booker@erahomesecurity.com
Take a look at Ellie's story, to see how the MACC helped her when she needed them most:
And how Joshua was helped by MACC after his bike accident:
There are also lots of other great inspirational stories to watch and read on MACC stories page.
Midlands Air Ambulance Events
The Midlands Air Ambulance Charity Ball & Recognition Awards 2018, Friday 15th June 2018
The VOX, Resorts World, Birmingham.
The evening will recognise the incredible stories of bravery, inspiration and lifesaving work of the aircrews, the incredible support of our volunteers and the corporate partners that will be honoured for their loyalty and fundraising.
All proceeds from the event directly support the charity and to date the event has raised over £600,000 funding 250 lifesaving missions


Corporate Golf Day, The Twenty Ten Course, Celtic Manor, Newport, South Wales, Wednesday 26th September 2018
Now in its 4th year, the MAAC Corporate Golf Day has established itself as one of the most prestigious, enjoyable and professional Corporate Golf events on the annual calendar. The event is run to the highest possible standard providing a golfing experience second to none.


An Evening with Sir AP McCoy, Friday 23rd November 2018
Join us for an exclusive evening with Sir Anthony McCoy OBE, at the stunning Belfry Hotel and Resort, Sutton Coldfield.
Take a look at all scheduled events for 2018.
---
2017
ERA supports a charity voted for by our employees every year and in 2017 we were thrilled to raise over £14,000 for Birmingham Children's Hospital. Birmingham Children's Hospital is a leading UK specialist paediatric centre, offering expert care to over 90,000 children and young people from across the country every year. Delivering some of the most advanced treatments, complex surgical procedures and cutting edge research and development, the hospital treats one in five children from Birmingham and one in eight from the wider West Midlands.
Every patient and family at Birmingham Children's Hospital will have been touched by the hospital's charity in some way. As a result it continually strives to do more for the sick kids in its care, whether that's a newly refurbished playroom or ward, a state-of-the-art piece of equipment or even a toy at Christmas. But the impact of fundraising on patient experience is much more than purely financial – it makes a real difference to the services it provides to children and their families during difficult times. For more information about Birmingham Children's Hospital, please visit www.bch.org.uk/
---
2016

ERA supports a charity voted for by our employees every year and in 2016 we were thrilled to raise £14,185.50 for Cancer Research UK. Cancer Research UK is the world's leading cancer charity dedicated to saving lives through research. Their groundbreaking work into the prevention, diagnosis and treatment of cancer has seen UK survival rates double in the last 40 years.
2015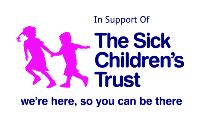 In 2015 ERA chose to support The Sick Children's Trust and we again raised over £14,000 in support families with seriously ill children in hospital. The charity, set up over 30 years ago, provides free 'Home from Home' accommodation, as well as emotional and practical support, at leading children's hospitals throughout the UK with the clear aim of keeping families together while children undergo lifesaving treatment. The Sick Children's Trust has ten 'Homes from Home' and supports around 3,500 families every year. Its houses help relieve some of the practical and emotional strains of having a sick child in hospital, far from home.
About ERA
ERA quick links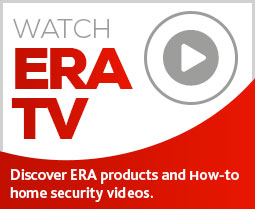 Subscribe to ERA news
Keep up to date with the latest home security news, products and updates with the ERA home Security newsletter.