Windows are not only a source of light and ventilation for our homes; but can also make a big difference to its look and style; however while windows are a great asset we must carefully consider the security they provide.
This library of articles will guide you to make the right choices whether you're buying new windows or upgrading existing ones - but if you do need any further help our Experts are on hand to answers your questions.
How do I secure my window?
Help & Advice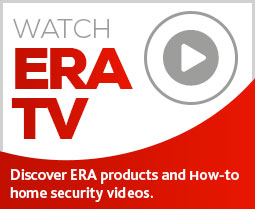 Subscribe to ERA news
Keep up to date with the latest home security news, products and updates with the ERA home Security newsletter.