Date: 23/02/21
From your garden shed and back bedroom windows, to your kitchen and your front door, home security is an important part of your home set-up. Finding the right smart alarm system to fit with your home and your personal circumstances is important and with the comprehensive protection that ERA Home Security provides, you can sleep soundly at night knowing you are fully protected from criminals.
Domestic security solutions from experts
ERA has been designing and manufacturing locks since 1838. We know how to secure your window and door locks with our ERA Invincible and ERA Fortress door and window locks. In more recent time however, we have added the latest in home alarm systems, including smart alarm systems to provide that extra layer of protection to your home.
ERA Protect
ERA Protect keeps your home safe at all times. It is constantly running, with a dual path cloud-based system that connected directly to your router. In the event of your internet being disrupted, an embedded 4G SIM back-up keeps your security protocols in place. The controls are simple and effective, you can control all aspects of the smart alarm system through an app on your mobile phone.
ERA Home Security can provide you with a thorough domestic security solution. If you would like to discover more about how it works or to speak about other home security products that we have available, please feel free to speak to a member of the ERA team on 01922 490 050 or help@erahomesecurity.com.
0 Comment
---
Blog Archives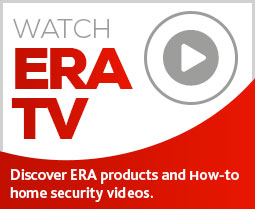 Subscribe to ERA news
Keep up to date with the latest home security news, products and updates with the ERA home Security newsletter.