Accreditations and Testimonials
Accreditations
ISO 14001:2015 Accredited:
Our policies, management objectives and a process of continuous monitoring and review enable us to minimise the environmental impact of our manufacturing and site activities.
ISO 9001:2015 Quality Assured: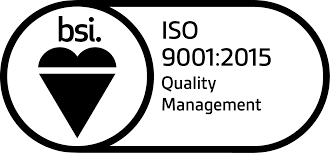 ERA is ISO 9001:2015 Quality Assured – standards set to operate to agreed procedures, processes, systems and improvements.
BSI Registered:
ERA is registered and works with the BSI to ensure we embed the best practice across our organisation - from products standards to processes.
British Safety Council Member: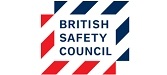 ERA is a member of the British Safety Council member, working alongside them to deliver our vision that no-one should be injured or made ill at work.
Secured by Design:
As a Secured By Design licensed company, ERA can offer a range of hardware solutions to meet the appropriate security requirements in accordance with the scheme.
UKAS accredited laboratory (registered number 4052):
ERA has substantial in-house testing facilities accredited by UKAS. All products are subject to a series of rigorous endurance tests. The accredited laboratory is available for ERA's customers and is accredited to perform PAS 024: 2012, BS 6375-1, BS 6375-2
DHF:
ERA is a member of the Door and Hardware Federation which represents all the UK's leading door and hardware companies and is dedicated to raising standards in the industry.
Master Locksmith Association (MLA)
ERA is an affiliate member of the Master Locksmith Association (MLA) which is a not for profit organisation established to promote the level of skills and ethics within the industry and has a licensing scheme whereby approved companies are vetted, undergo regular inspections to ensure quality, and employ a locksmith with an exam based qualification.
Customer Testimonials
Stuart Jones, ERA's 'Ask The Expert' was also thanked for his expertise by a happy customer:

"Just a note to express my thanks for the unbelievably pro-active customer service. I was a quality manager for a large UK company and if I had been able to instill and ethos such as you have demonstrated I would have been very happy. This experience will result in my using Era products more.
"I wish to take this opportunity to express my complete satisfaction with your company's service. My Multi-Point locking mechanism had developed a fault after 8 1/2 years of use. After contacting your technical advice line, my replacement lock mechanism, being honoring by your ten year guarantee; was delivered the following day.

Thank you for a very prompt and efficient service. What a refreshing change, quality customer service from a long standing, established company; spanning from the 19th to the 21st century! Excellent!"
Hi Stuart - thank you for altering the tab position, the lock is now fitted and working well. It is such a pleasure to deal with you and your company when you offer such professional support. Once again many thanks for your help.
"Stuart, First, a confession ! After forty years as an architect in private practice I developed a mantra that stated, basically that the test of efficiency of any firm, any undertaking was its ability to deal with the great projects with that same expertise and effort as the very smallest.................and vice versa ! May I, please offer my heartiest congrats to you and the firm for this splendid service; two springs arrived a few moments ago in the first class post..........if ERA has a house magazine I hope that this thank you will appear as an example of the way ERA can respond....well done and, again, thank you."
Thank you very much for your help, brilliant customer service I will be making it my business to let people know this.
This was first class service, of a kind that is increasingly rare. May your firm continue to flourish, I shall recommend it whenever the subject arises.
Again, thank you for all your assistance. I have recommended ERA products to many people based on my experience of your excellent customer service, and will continue to do so.