Investors In People
ERA Home Security Limited (formerly known as Grouphomesafe) has been accredited as Investors in People since 2014. Since the last assessment, the Group has continued to evolve and consolidate under a shared branding acquiring three companies and divesting one existing company. The assessment occurred following a major relocation of the Midlands operations and Head Office function to a new, purpose-built facility on the i54 Business Park in Wolverhampton providing an improved working environment, opportunities for greater efficiency and room for further growth.
The assessment commenced in December 2017 with the online survey deployed during December and January to include the newly acquired business. A good response rate of 58% was achieved within the survey and subsequently, 40 staff were interviewed in March representing a range of roles and length of service across the Group. The site visits included observation of management and team briefings, reviews of a range of documentation including performance data and tours of the various locations with opportunities to talk to staff.
The assessment concluded that ERA Home Security Limited surpasses the minimum requirements of the Standard and has demonstrated that the Group is operating at an advanced level of organisational performance in seven out of nine key indicators as shown below. We are therefore delighted to confirm that ERA Home Security Limited is awarded Investors in People Gold accreditation until March 2021.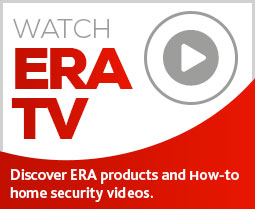 Subscribe to ERA news
Keep up to date with the latest home security news, products and updates with the ERA home Security newsletter.