Warning!
Success!
Read interesting news stories and advice articles from ERA's team in our News. If you have any suggestions of topics you would like us to cover please contact us and let us know; or you have a specific question why not ask one of our ERA Expert's for help.
01/06/16
From 1st June 2016, leading manufacturer of home security solutions ERA will partner with Neighbourhood Watch in a five-year sponsorship agreement, working towards a common goal of reducing crime and keeping communities safe. Read More
24/06/16
Everyone likes to feel safe in their own home, and security is a potential draw for homebuyers. Read More
23/06/16
In these increasingly well-connected times, a growing number of people work away from home, and even those who don't will often travel on a regular basis. Read More
Blog Archives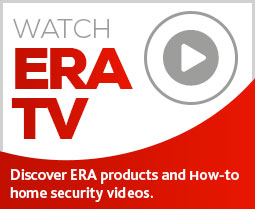 Subscribe to ERA news
Keep up to date with the latest home security news, products and updates with the ERA home Security newsletter.