Warning!
Success!
Read interesting news stories and advice articles from ERA's team in our News. If you have any suggestions of topics you would like us to cover please contact us and let us know; or you have a specific question why not ask one of our ERA Expert's for help.
21/07/16
Before you put in an offer on a property, it's worth asking whether they have secure window and door locks fitted Read More
22/07/16
These days we tend to think of night vision technology, at least as far as home security equipment is concerned, as being a modern invention, but in fact the story goes further back than most people realise. Read More
Blog Archives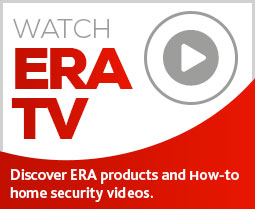 Subscribe to ERA news
Keep up to date with the latest home security news, products and updates with the ERA home Security newsletter.