Warning!
Success!
Read interesting news stories and advice articles from ERA's team in our News. If you have any suggestions of topics you would like us to cover please contact us and let us know; or you have a specific question why not ask one of our ERA Expert's for help.
26/08/16
The police in Doncaster reacted with surprise and gratitude when a group of Pokémon Go players notified them of an attempted burglary close to a local industrial estate. Read More
26/08/16
With the number of burglaries and home invasions on the rise, it makes sense to ensure that your home is as safe and secure as possible. Era offers a free home security survey to homeowners across the UK Read More
19/08/16
ERA has further strengthened its key account management team with the appointment of Colleen Rouse and Matt Elener. Read More
Blog Archives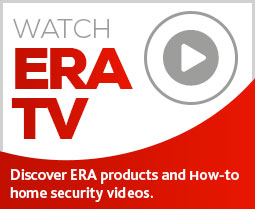 Subscribe to ERA news
Keep up to date with the latest home security news, products and updates with the ERA home Security newsletter.