Date: 22/07/16
These days we tend to think of night vision technology, at least as far as home security equipment is concerned, as being a modern invention, but in fact the story goes further back than most people realise.
This type of technology was first introduced and used during the Second World War. Night Vision Devices or NVDs are widely used these days in security cameras, but took a while to evolve into the kind of state-of-the-art systems we at ERA currently install!
WWII
An American Company developed the first NVDs in 1935, and in 1943, the first tests for such a device were undertaken. The NVDs, in two different forms, were eventually used on Panther Tanks. The first system was called Sparrow Hawk, and the device provided night vision of up to 600 metres. It consisted of an infrared searchlight measuring 30cms in diameter, and an image convertor, which the commander operated.
The second device tested was a Russian invention referred to as PAU-2 in 1942. Later, towards the end of 1944 and the spring of 1945 the German Reich had developed enough of the devices to equip more than fifty of their Panzer tanks. The Americans later adapted and used the devices during the Vietnam War; these had a greater power of illumination and a higher resolution.
Modern Usage
In the 21st century, we at ERA are using this technology to provide homeowners with 24 hour imaging of their properties. Night vision equipment gives homeowners more protection against home invasion and theft, especially when used with other security devices. Talk to us for more information and a free home security survey.
0 Comment
---
Blog Archives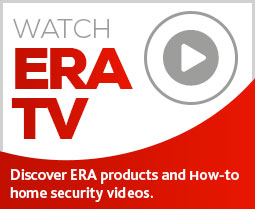 Subscribe to ERA news
Keep up to date with the latest home security news, products and updates with the ERA home Security newsletter.