FREE Home Security Survey
We've partnered with the Master Locksmiths Association (MLA) to launch a free, home security survey to every home owner across the UK. It's really simple to organise and because we've partnered with the MLA, the ultimate experts when it comes to securing your home, you can be rest assured that their advice will take into account the unique nature of your property combined with the very latest home security guidelines and regulations.
Why ERA and the MLA?
ERA locking hardware is the first choice for most MLA locksmiths
We've been securing Britain's home since 1838 so we know a lot about security
The MLA governs the excellence and performance of its members and every member is vetted, inspected and qualified to come into your home
What is the ERA home security survey?
The process is really simple to book your home security survey. Once your chosen MLA locksmith has visited your home and completed the survey, he/she will take you through the recommendations and the cost for the work to be completed.
To find your 3 nearest ERA Approved MLA Partners that can complete your free home security survey, fill in the details below.
Your Survey Progress
Register your details

1

Select your Locksmith

2

Contact your Locksmith

3

Receive your FREE Home Security Survey

4
Register for your home security survey
Home Security Survey
ERA quick links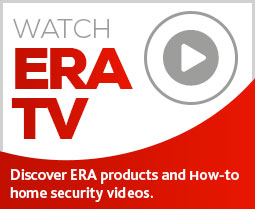 Subscribe to ERA news
Keep up to date with the latest home security news, products and updates with the ERA home Security newsletter.