Date: 24/06/16
Almost everyone would like to own their own home, and it is all too easy for those that do to take it for granted. You may think that you are never going to move, but sometimes that is forced upon us, either through a change of job, or because more (or less) space is needed. You never know what the future might bring, so it is always worth investing wisely in your property.
What Homebuyers Want
People want different things from a property. There are some things however, that most agree that they would want in a home, including good doors and windows. If your windows and doors are old and tired looking, you might want to think about having new ones installed. Whether you're planning to move or not, you want to make sure that your home is as secure as possible, and doors and windows with modern locks are essential. If your property is well secured, it will be more interesting to potential buyers if you decide to sell in the future.
Being Safe
Everyone likes to feel safe in their own home, and security is a potential draw for homebuyers. Here at ERA Home Security, we believe that good home security is a must for most potential buyers, which is why we offer a free home security check. One way to invest in your property is to make certain it is as secure as you can make it. Good doors and windows with secure locking systems are necessary, whether you're trying to sell your house or you intend to stay forever!
0 Comment
---
Blog Archives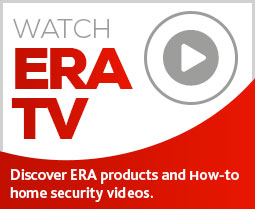 Subscribe to ERA news
Keep up to date with the latest home security news, products and updates with the ERA home Security newsletter.