Date: 11/10/16
As Autumn hits us hard, with the evenings starting earlier and the cold starting to set in, it is the perfect time of year to re-evaluate your home security systems and work out what aspects of your home security regime you need to tweak or change in order to ward off potential burglars.
The threat of burglars targeting your home is always greater at night. As winter comes the darkness lasts for a longer period of time. Add to that the cold weather keeping most people inside for longer and you're less likely to have plenty of people outside to ward off potential theft. What do you need to do to ensure your home is safe?
Check Your Windows and Doors – Make sure to check all windows and doors to see the locking mechanisms are working. Think about whether you need any additional security measures such as safety restrictors for certain areas of the home.
Are Home Security Systems Working – Whether alarms to signal unlawful entry or door intercom systems to see and hear who is entering your home, checking all home systems are working and up-to-date is an important part of your checklist.
Lock-up Outdoor Areas – If you have a garage, shed or other outhouse, or gates to the side or exterior of your property, ensure that all padlocks are in working order, or upgrade to use them if you don't already.
For more information about home security tips for this winter, speak to one of our experts at ERA.
0 Comment
---
Blog Archives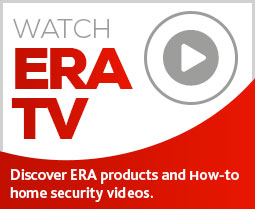 Subscribe to ERA news
Keep up to date with the latest home security news, products and updates with the ERA home Security newsletter.