Date: 09/03/16
The news is always full of house break-ins and issues around safety in the home. If you want peace of mind, regardless of whether you are at home, then a home security survey is a good first step. Whether you live in a high-risk area, or you're confident that your home is safe, getting a professional opinion on your home security is always a good idea.
Choose the Experts
When you are thinking about getting a home security survey, always deal with the experts. ERA Home Security are registered with the Master Locksmith's Association which acts as a testament of our expertise and efficiency in dealing with home security issues. Whether you've recently had new windows and doors fitted, or you have moved into a different property, it's a good idea to have a professional security check.
Beat the Burglars
Nobody expects to come home and find that their home has been entered and ransacked by burglars. Getting the right kind of security doors and window locks fitted is a good way to give you peace of mind when you are not at home. Video recordings and CCTV are all very well, but you need something solid to stop intruders getting in the first place.
Staying Safe
A professional home security check will alert you, the householder, to any weaknesses in your current home security, while at the same time providing suggestions for improving things. Once you've had the check, of course, it is up to you to decide on which improvements you may want.
For further advise, talk to one of our experienced engineers without delay!
0 Comment
---
Blog Archives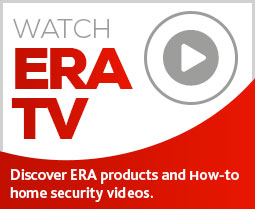 Subscribe to ERA news
Keep up to date with the latest home security news, products and updates with the ERA home Security newsletter.