Date: 26/01/16
Without doubt a burglar alarm system is a great deterrent from unwanted intruders. There were 211,994 home burglaries between April 2013 and March 2014, according to the Crime in England and Wales survey, so protecting your home has never been more important. There are a number of different options available, however a monitoring system that is built into the device really is key to total peace of mind. There are three main options as outlined below, all of which have increased benefits compared to a normal bell system.
Speech dialler – If an intruder enters your home then the speech dialler on the alarm will call or text the phone numbers that have been input into the system. It can leave an automated message on a mobile phone. This is a great alternative to a monitoring contract as it does not involve the monthly fees of a monitoring contract.
Monitoring contract - key holder. With a key holder contract you pay a monthly fee and if the property has been broken in to into, the key holder will be immediately notified. They need to be a person who lives no more than 20 minutes form from the protected residence. If they are ever away then an alternative contact needs to be given to the alarm company. The alarm sends a trigger to the centre that is receiving the notification they will then ring your home and ask for password identification. If it is incorrect or no one answers then the next phase of action will be taken, the key holder will be informed in this case.
Monitoring contract - police response. This is similar to the key holder response but in this case the police are immediately notified. Interestingly 'Which' have divulged that 17% of their members alone have an alarm system with a monitoring contract put in place. Two indicators need to have gone off inside the house to warrant a police call out. The Metropolitan Police have recognised that 92% of call outs are due to false alarms. If this happens more than three times in the course of a year you will be struck off the police register.
0 Comment
---
Blog Archives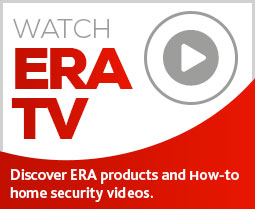 Subscribe to ERA news
Keep up to date with the latest home security news, products and updates with the ERA home Security newsletter.