Date: 16/10/18
Home security is such a vital part of any household and finding better ways to protect your home is something that every homeowner should research at regular intervals. We understand the importance of home security at ERA and with Safeland we believe you have access to a connected system that could change the way communities deal with security.
Safeland is a free communicating system that allows you to bring the whole community together with a simple to use app that can be accessed via smartphone or computer browser. If there is a burglary in your neighbourhood, everyone with access to the app will be alerted.
It is a fantastic service for small communities and Neighbourhood Watch areas especially, and keeps group chats focused on security issues, with real-time data keeping everyone updated.
It is also very easy to become connected with the Safeland app, with connection of your ERA home alarm system to the network allowing for instant updates to the app, if an intruder targets your house. With an active group an intruder is much less likely to get away without being identified. A community acting together offers much greater protection against burglary than a series of single households, and with Safeland and an ERA home alarm system you can ensure you are providing as much protection as possible against potential intruders to your home and that of your neighbours.
If you would like to find out more about Safeland and how it can help create a safe community for you and your neighbours, please feel free to contact our friendly customer service team today.

0 Comment
---
Blog Archives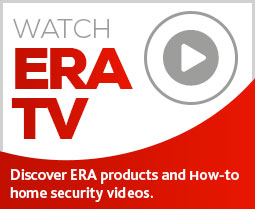 Subscribe to ERA news
Keep up to date with the latest home security news, products and updates with the ERA home Security newsletter.