Warning!
Success!
Read interesting news stories and advice articles from ERA's team in our News. If you have any suggestions of topics you would like us to cover please contact us and let us know; or you have a specific question why not ask one of our ERA Expert's for help.
19/03/18
Elderly people and people with disabilities can feel quite vulnerable at times, especially if they live alone. In addition to door locks and window locks, there are several safety features that can be easily and quickly installed into their homes to ... Read More
12/03/18
As winter starts coming to an end and the sun begins to shine more often, your home is likely to generate more security risks. There are several easy ways to ensure home security is at its highest, even during the summer months. Read More
Blog Archives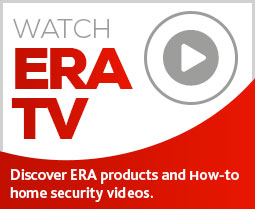 Subscribe to ERA news
Keep up to date with the latest home security news, products and updates with the ERA home Security newsletter.