Date: 24/01/18
Home security has never been easier with the "Smarthome" range of ERA products. These products link up to your smartphone using ERA's own app, allowing you convenient access to your alarm systems.

As well as the more traditional ways of securing your home, ERA launched a range of Smarthome alarms and intercom systems that can add a further layer of protection and security to your home, with the aim of deterring crimes, and helping homeowners feel safer in their properties.

The ERA range of Smarthome Systems are easy to install, and several of the alarms are compatible with your smartphone. The alarm systems communicate wirelessly, and can be programmed using your smartphone or their individual control panels.

The main benefit of an alarm system that is compatible with your smartphone is its ability to communicate quickly to you. If you have a reliable phone signal, these innovative products could be the perfect addition to your home security. Some of the systems can even be controlled via text, and all of them come with quick disarm remote controls, for even easier usage.

The smartphone-compatible systems are as follows: the ERA Invincible Dual Network Smartphone Alarm System, the ERA Vault Communicating Smartphone Alarm System, the ERA Garrison Communicating Smartphone Alarm System, and the ERA HomeGuard Pro Smart Home Alarm System.
0 Comment
---
Blog Archives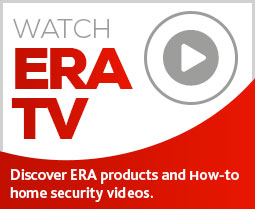 Subscribe to ERA news
Keep up to date with the latest home security news, products and updates with the ERA home Security newsletter.