Date: 28/11/17
How nice would it be knowing your home is secure, leaving you with peace of mind when leaving it unoccupied for vacation or work. To find out how secure your home really is, why not book a free home security survey through ERA. We are now working in partnership with the ultimate experts, MLA locksmiths.
The process of having a home security survey really is as simple as 1,2,3. Simply register your details for the interest of having the survey, next select your local MLA locksmith and contact them to arrange a convenient time for them to visit to carry out your home security survey. Having a home security survey will point out common weaknesses which are most commonly overlooked by people when it comes to protecting their home.
Having a home security survey will highlight, and help you to focus on any areas of the home which need to be more secured. The survey will cover the windows in your home and how secure they are, if you have an alarm system in place, and if so what features does it have. The entrance doors to your house will be assessed, and the type of locks they have.
Once completed, he/she will talk you through their recommendations and the costs for any works to be carried out.
When considering the security of your home, we really are the ones to call upon, we've been securing homes since 1838. Don't delay, contact us today on 01922 490 050.
0 Comment
---
Blog Archives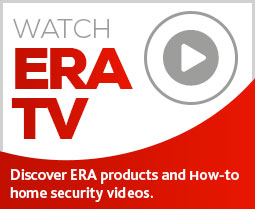 Subscribe to ERA news
Keep up to date with the latest home security news, products and updates with the ERA home Security newsletter.