Warning!
Success!
Read interesting news stories and advice articles from ERA's team in our News. If you have any suggestions of topics you would like us to cover please contact us and let us know; or you have a specific question why not ask one of our ERA Expert's for help.
26/06/17
ERA recognises that there is an inevitable arms race between ourselves and those who wish to undermine the safety of our homes. In a fast-moving technological environment, new methods of compromising home security systems are constantly developing. Read More
20/06/17
If you are planning on a summer holiday away from home there are a few things you can do to ensure that your home security remains intact. Read More
06/06/17
We all understand the basics of home security but it is worthwhile conducting regular reviews to ensure that your up to date. Read More
Blog Archives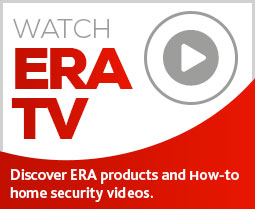 Subscribe to ERA news
Keep up to date with the latest home security news, products and updates with the ERA home Security newsletter.