Date: 27/11/17
At ERA we understand that your home security measures become more important as winter approaches. Darkness lasts for longer and you want to be able to ensure that your house or flat is secure for you to enter comfortably after dark, and ward off potential burglars during the cold winter months.
We offer a Fake TV product that emits the natural and authentic looking glow that you expect from a television screen. It works in a way that makes it appear that there is someone present in your home, whether you are out after dark, or as you sleep.
It can make you feel vulnerable to open the door at night, especially if you're not expecting a visitor. By installing one of our door intercom systems you can see who is the other side of the door, as well as have a two-way conversation before opening the door.
Upgrade Your Security
There is no better time than just before winter to evaluate your entire home security systems. We can help you look at the types of locks you have fitted to doors and windows, as well as securing any outbuildings.
If you would like to find out more information about how our ERA Home Security experts would advise on securing your home, give us a call today on 01922 490 050. We have plenty of experience and knowledge, including a wide range of home security products to help you add extra, sophisticated layers to your home security systems.
0 Comment
---
Blog Archives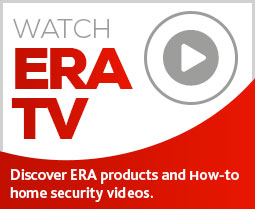 Subscribe to ERA news
Keep up to date with the latest home security news, products and updates with the ERA home Security newsletter.