Date: 16/07/18
ERA strives to ensure that every home in the UK is completely secure. In order to do this, they need some information to work with. The most accurate way is through surveys that are conducted at each individual home.
Throughout the survey, the security in your property will be checked, including any door and window locks you already have in place, house alarms, home security cameras, smart home security devices and the security of any doors also. Once these checks have taken place, you will see how secure your home is, this survey that ERA offers is completely free of charge, it is called the home security survey.
The main purpose of this survey is to ascertain your security needs based on the structure and layout of your property, also to give you and your family peace of mind knowing you have reliable security solutions in place.
It's so simple to book your home security survey, as easy as A, B, C. Begin by registering your details with ERA who will give you a list of your local Master Locksmith Association approved suppliers. Once registered, select and contact your local locksmith and book in your security survey at your home. Once your chosen MLA locksmith has visited your home and the survey has been carried out, they will be able to talk you through any recommendations they have for your home. These security solutions could be; the best security cameras, best burglar alarm system, smart home security solutions and any mechanical security updates and can provide a quote for the work to be completed.

0 Comment
---
Blog Archives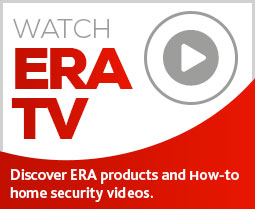 Subscribe to ERA news
Keep up to date with the latest home security news, products and updates with the ERA home Security newsletter.