Date: 13/02/17
We're all in agreement that alarm systems for the home are a good thing right? Good.
Now let's take a look at how wireless technology has taken this great application and made it even better than the cumbersome, wired versions of yesteryear.
Quick and Simple Installation
For a basic wireless alarm system you can quickly install it in a few straightforward hours with a few screws, rather than the lengthy physical installation of a wired alarm, with electrical testing and multiple wires to contend with.
Solid Range and Back-up Power
Most wireless alarm systems are battery powered, ensuring that even if your power is cut the alarm system is still in action. Add to that the range of the wireless system and the fact you can connect via your mobile phone, and it offers flexibility and added protection against the tactics of burglars.
Cost-Effective
Due to the installation process being a simpler one and the more portable size of wireless home alarm systems, they are much more affordable than a larger, wired version of a similar system.
Troubleshoot and Upgrade
A wireless system is intuitive, troubleshooting problems and notifying you of any problems that have been discovered and any possible upgrades. In terms of upgrading the system, over time you can easily replace simple parts or add-ons once you've installed the wireless system.
Speak to ERA today about installing a wireless alarm system at your home. We understand home security and can help you make the right choice for your security needs and budget.
0 Comment
---
Blog Archives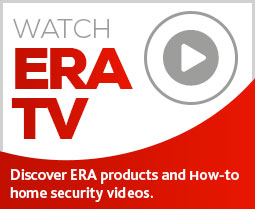 Subscribe to ERA news
Keep up to date with the latest home security news, products and updates with the ERA home Security newsletter.