Date: 11/09/17
ERA has been built around the notion of offering you as many layers of total home security as we can. Your home doesn't just include the main structure and building that you live in, but also any outbuildings that you have on the property. If you are looking to boost the security of your home, there are ways in which you can secure your garage, shed and other outbuildings as well the main building.
For many people, outbuildings are places that they keep valuable items, park their car or store expensive equipment and tools for the garden. For other households, an outbuilding might have been refurbished to be a games room, reading room or extra bedroom. These are all reasons to add an extra layer of security.
At ERA we offer a range of secure padlocks that can help you keep your outbuildings safe. From standard padlocks to lock an outside gate or cupboard, to weatherproof high security padlocks, all the way to professional, heavy duty padlocks to help deter burglary. We have the padlock to suit your specific outbuilding security requirements.
To find out more information about how to secure the outbuildings on your property, how to properly assess your home security, and for advice and guidance from home security experts, contact ERA today. Our specialist team understand how to cover all aspects of security for your outbuildings. We're just a phone call away on 01922 490 050.
0 Comment
---
Blog Archives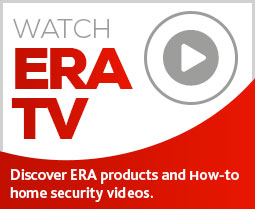 Subscribe to ERA news
Keep up to date with the latest home security news, products and updates with the ERA home Security newsletter.