Date: 25/03/15
Black Country Living Museum's Willenhall-based Locksmith's House has recently announced support from local home security company ERA.
Built in the late 19th century, the Locksmith's House has been open to the public since the 1984, celebrating the efforts of the small family-run lock making businesses which thrived in the area. The house is recreated with the actual belongings and furniture of the Hodson family of lock makers, the last inhabitants of 54 New Road, Willenhall. The working class family home is accompanied in the back yard by a two-storey workshop building. A working forge, machinery and costumed re-enactors all add to the atmosphere. There is also a lock display gallery, which offers insight into some extraordinary locks from across the ages.
Willenhall was once very well-known for its production of locks and keys – this skill is still very much alive at ERA, whose head offices are based right at its heart. Founded in 1838, ERA was just a small locksmiths when Willenhall-born Ralph Morris joined in 1936, bringing with him 300 years of family history in the trade. The company has grown from a typical 'two-up-two-down' house-come-workshop with 12 employees to one of the country's leading suppliers of window and door components.
Now ERA will help support the Locksmith's House to ensure that Willenhall's rich heritage of locksmithing is kept available to the wider public. There are also plans underway to support the Museum's educational initiatives by bringing schools to the house on a more consistent basis.
Vicky Stanley, Director of Development at the Black Country Living Museum comments "we are very pleased to announce the support and sponsorship of ERA – both have a rich history in the Willenhall area, and the company is a great example of how those centuries old skills have been transferred into a successful modern company."
Darren Waters, CEO at ERA comments "We take great pride in the heritage of our business, and in Willenhall – the heart of British lockmaking for centuries. We are delighted to be able to support the Locksmith's House and help keep this important part of our history alive".
0 Comment
---
Blog Archives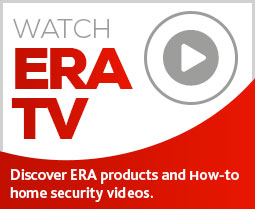 Subscribe to ERA news
Keep up to date with the latest home security news, products and updates with the ERA home Security newsletter.