Warning!
Success!
Read interesting news stories and advice articles from ERA's team in our News. If you have any suggestions of topics you would like us to cover please contact us and let us know; or you have a specific question why not ask one of our ERA Expert's for help.
23/09/15
Most of us are fairly accustomed to technology in our everyday lives – from smart phones to streaming music online, even monitoring pets via an app is completely normal in today's world. At ERA we recognise that managing your home security shoul... Read More
21/09/15
We've partnered with the Master Locksmiths Association to offer every UK homeowner a free security survey through our ERA Approved Partner scheme. Read More
Blog Archives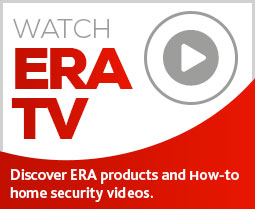 Subscribe to ERA news
Keep up to date with the latest home security news, products and updates with the ERA home Security newsletter.