Date: 30/12/15
Safety restrictors are a must for any premises that is a home to children. Whether they are fitted for your own protection and security or you are responsible for a public building where vulnerable groups of the community live, restrictors offer nothing but enhanced safety. So how do they keep your environment safe?
They are designed to fit all types of windows so even if you have an older style period property that has sash windows, a restrictor will fit.
A restrictor is strong and robust too, they conform to every safety standard so are reliable and will offer complete peace of mind.
They fit all criteria from a health and safety perspective so if you run a school, nursery or are a childcare provider, they are a wise investment as will minimise the risk of a fall or injury.
They prevent a child from falling out of a window if it is open, as the gap is not enough to allow an accident to occur. Therefore this will give confidence to any parent or carer that their child is safe near an open window.
A restrictor also works like a door chain, this means that you can leave any window or door open if you needed to. It's a perfect solution if you want to air the house rather than flinging every window open, leaving your space vulnerable for anyone to walk in to. So you can be assured that your home is safe from unwanted entry.
0 Comment
---
Blog Archives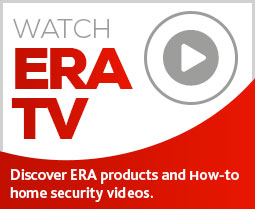 Subscribe to ERA news
Keep up to date with the latest home security news, products and updates with the ERA home Security newsletter.