Date: 13/12/20
If you have children, you'll understand all about the pressures of Christmas. Buying the right presents, hiding those presents in a place where your kids can't find them and making sure that your home security is as good as it can be, are all at the forefront of your mind. With so much more 'stuff' in the house over Christmas, and expensive gifts, you'll want to make sure that your smart security is top notch and that any do it yourself security, that can give you peace of mind, is put in place as early as possible.
At ERA we provide a wide range of smart security systems and traditional hardware, such as sash window locks, window restrictors, front door locks and wider home alarm systems. All of this can provide you with that ultimate peace of mind about the safety of your home, especially in the run up to Christmas where you have a lot of expensive and personal gifts hidden away for your kids.
This might just be the perfect time of year to upgrade your home security systems and add those smaller items that secure your windows and doors and keep out intruders. On top of that, you could also invest in secure padlocks to make sure your children can't get into those cupboards where the presents are stored!
Contact the ERA team today on 01922 490 050 or help@erahomesecurity.com and we'll be more than happy to talk through our range of do it yourself security products, smart security systems and a wide range of other security products that will give you peace of mind this Christmas.

0 Comment
---
Blog Archives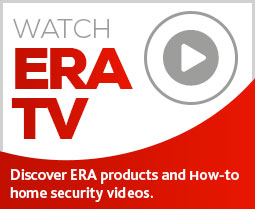 Subscribe to ERA news
Keep up to date with the latest home security news, products and updates with the ERA home Security newsletter.