Date: 16/12/20
Smart security is better than ever before, and at ERA we have developed smart security products that significantly improve the levels of your home security, no matter what your home situation is. ERA Protect is our state-of-the-art smart home security system. With our expertise, your home security is covered.
Why Choose ERA Protect?
Our ERA Protect system provides our customers with all the answers to their smart home security questions. The home alarm system, security cameras and other security features are all linked through the hub, which is controlled through the family app. Even if your Internet goes down, the 4G technology that is in-built to the system will kick in and keep the system up and running.
ERA Protect is the first home security system of this type to be awarded the highest level of security standards accreditation (BSI IoT Security Kitemark). This stamp of quality immediately demonstrates that you have the very best security solutions for your home. It is one simple-to-use system, easily used through a smartphone app and puts the power in your hands to control your home security at any time of day or night and from any location. All you need is the simple app on your smartphone, and you can open this up from anywhere in the world to see the data from your home alarm system, any camera feeds and have alerts pinged through direct to your phone.
The idea behind all of ERA's smart home security solutions is to provide you with simple, robust systems that keep your home safe at all times. For more information speak to us on 01922 490 050 or help@erahomesecurity.com.

0 Comment
---
Blog Archives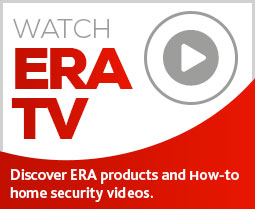 Subscribe to ERA news
Keep up to date with the latest home security news, products and updates with the ERA home Security newsletter.