Date: 25/11/20
There's something really nice about the time of year when the nights get longer, the temp gets colder outside and we can curl up in bed earlier in the evening, get warm and cosy and enjoy being comfortable. If you have a smart home alarm system installed, you might be wondering how you can use it to make sure your bedrooms are safe during the longer, darker nights.
When looking at your home security solutions there are a few ways in which ERA can help you make sure your bedrooms are safe and secure during the long winter months. Because the daylight hours are shorter, there are more hours of the day when it is dark outside, and your bedrooms are empty. To make sure they are secure during these times, we can help you review and install brand-new window locks, as well as utilise window restrictors that allow for some fresh air without compromising the security of the bedroom.
During the times when no one is in the bedrooms, and to keep an eye on the rest of the property during the night, our smart home alarm systems are built to provide you with the very latest data and live video feeds that allow you to keep an eye on the bedrooms and downstairs when you are in bed at night. This gives you greater peace of mind, even if it is dark outside and there is more chance of a burglar making an attempt to break into your home.
Contact the ERA team today on 01922 490 050 or help@erahomesecurity.com to take a look at the wide range of window locks and smart home alarm security options that we have available.
0 Comment
---
Blog Archives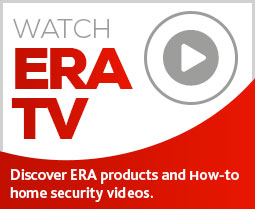 Subscribe to ERA news
Keep up to date with the latest home security news, products and updates with the ERA home Security newsletter.