ERA VS
ERA provides you with the smoothly operating balances and gearing for sash window systems, plus hardware and accessories that comprise the well balanced, modern sash window.
Traditional sash windows have a reputation for rattling, jamming and draughts that deter their installation and that is why you can obtain the precision window components that banish the old disadvantages.
Our secret is incorporating a self-contained balancing device that can maintain equilibrium within the frame whether the window is wide open or ajar.
Windows incorporating our precision components are easy to open and close and perfectly balanced when ajar. This is particularly important for the elderly for whom security and temperature control are especially important.

We design and make attractive and highly functional components that can be fitted in modern sash windows made from UPVc, aluminium and timber.
We've been making spiral balances for windows for the past 40 years and believe our pride in the skills of our workforce is reflected in the quality of our output and dedication to continuous improvement of our product.

ERA VS Division
Sales & Information Telephone: +44 1922 490000 Fax: +44 1922 494420
Email: vsorders@erahomesecurity.com
Address: ERA, Valiant Way, Wolverhampton, West Midlands, WV9 5GB.
About ERA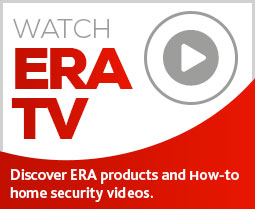 Subscribe to ERA news
Keep up to date with the latest home security news, products and updates with the ERA home Security newsletter.