Date: 11/01/21
Looking for the most secure door and window locks in the UK? ERA has the very best on offer to help you secure your property from the front door security to the bedroom windows at the back of the house.
Our ERA 3* cylinders are the highest quality of locks that you can use to boost your front door security, but what can we offer that will help you secure your windows? We have a range of additional window security products that bring peace of mind and an extra layer of security to all areas of your home, ensuring you have the best door and window locks.
Whether you are looking for snap locks for your bedroom windows, swing locks and bolts or sash jammers, we have the products in store to help you secure your windows in the best possible way, and we also have professional installers who can help you fit them to the desired level of security.
Away from the specific window locks, we can also offer window restrictors that provide a secure way to open your windows a little bit. This is perfect for those with children, ventilating the bedroom whilst maintaining a high level of security where it is extremely difficult for an intruder to gain entry.
It is easy to look at all the options that we have available at ERA to help you improve your door and window locks. We have a range of window locks and additional window security as part of our home security range. You can speak to a member of the ERA team today on 01922 490 050 or help@erahomesecurity.com and we'll be more than happy to talk to you about your options and what best fits your budget and home security needs.
0 Comment
---
Blog Archives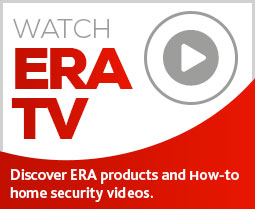 Subscribe to ERA news
Keep up to date with the latest home security news, products and updates with the ERA home Security newsletter.