Date: 26/01/21
Your home security should always be at the forefront of your mind. There are many different aspects to consider, such as your door and window locks and home door security, but what should you choose for an overall home alarm system? With ERA Protect your home security is out of sight but it is never out of action, promoting an intuitive and flexible way to protect your home using smart technology at its finest.
The beauty of ERA Protect, and a smart home alarm system is that it genuinely protects your home at all times. It doesn't matter whether you are in bed asleep at night, sat in front of the telly, in the back garden or even out of the house, your smart alarm system will maintain a constant barrier and deterrent to burglars.
The set-up, control and management of our smart home alarm system brings your home alarms and cameras of the highest quality with simple installation. It connects directly to your router and also has an in-built 4G SIM to keep the system running in the event of your wi-fi being down for whatever reason. You can check on your home security through a simple app, wherever your location.
For more information about ERA Protect and other smart home security products that we have as part of our range, please feel free to browse our website. Alternatively, you can speak to a friendly member of the ERA team on 01922 490 050 or help@erahomesecurity.com.

0 Comment
---
Blog Archives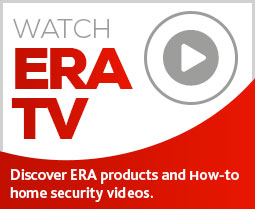 Subscribe to ERA news
Keep up to date with the latest home security news, products and updates with the ERA home Security newsletter.