Date: 25/03/19
In the modern age having the ability to connect your home alarm system to your other smart applications at home, and to have instant and secure access to the control panel of the home alarm system direct from your smartphone, is unbelievably helpful. At ERA we have a wide range of smart home security systems, each with different benefits that would be suitable for your home.
Let's take a look at the ERA HomeGuard Pro – a smart home alarm system that allows effective and comprehensive coverage of your home security needs, with access for multiple users, securely, through a smartphone application.
The HomeGuard Pro is a fully integrated cloud based smart home alarm system. You can monitor multiple locations from one account – allowing you to keep an eye on the security of both your home and your business if you wish. It is easy to set up and to use, with access granted and revoked through a simple process whenever required.
The simplicity with which the smartphone app works is a fantastic plus point for the HomeGuard Pro. It allows you to monitor multiple home alarm system hubs in one easy to use place, with all of your settings and data stored in the cloud. It is accessible from any location and at any time of day or night and can be integrated with our other home security products.
For more information about our smart home alarm systems that can be used and monitored via smart phone app, contact the friendly ERA team today on 01922 490 050 or help@erahomesecurity.com

0 Comment
---
Blog Archives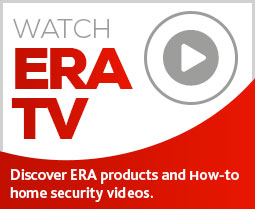 Subscribe to ERA news
Keep up to date with the latest home security news, products and updates with the ERA home Security newsletter.