Date: 18/03/19
As with any type of electrical product or item in your home, our home security alarm systems and various security products will require maintenance and testing from time to time. Home security is so important that it is crucial that you ensure that your home security products, whether alarms, remote controls or cloud security apps, are tested, maintained, and updated from time to time.
With our range of home alarms 'Test Mode' is used to prevent the siren's tamper switch from triggering the alarm when you are in the middle of changing the battery or conducting much needed maintenance. This provides you with the breathing space to take these actions without worrying about the alarm being triggered.
If there is a remote control connected to the home alarm system it is easy to put it into test mode. All you have to do is use the unlock button according to the specific instruction manual and wait for the Siren to emit a long beep that indicates that the system is in test mode. This will leave you with enough time to perform the maintenance tasks before using the remote control again to lock the system and arm it once more.
You should never take a chance with your home security, and by utilising test mode with certain types of our home security products you can ensure that everything is working effectively and that you can continue to keep your home safe.
If you would like to find out more information about the range of home security products available at ERA, please feel free to browse our product pages. Alternatively, our friendly customer service team is happy to discuss your specific needs with you. You can contact us on 01922 490 050 or help@erahomesecurity.com to discuss our smart home alarm technology.
0 Comment
---
Blog Archives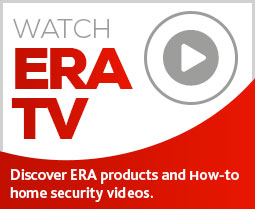 Subscribe to ERA news
Keep up to date with the latest home security news, products and updates with the ERA home Security newsletter.