Date: 12/10/20
At ERA we have a range of door and window locks that are the best in the business. ERA Invincible and ERA Fortress are Neighbourhood Watch recommended and provide you with the sternest, most robust examples of door locks that you can install at your home. When you've changed your locks with our help, you are safe in the knowledge that your door locks will take some beating for a criminal to gain illegal entry into your home.
One rule that every person should follow, but don't always, is that whenever you buy a house and move into a new home, you should always look to change the locks in that new property. This should be the case for the main front door and any obvious side or back entrances for sure but could also include window locks.
The reason for this is that you do not know how many people were granted a copy of the keys prior to you living there, whether deliberately or accidentally. The list could include family members and friends of the previous owners, contractors who might have been working on projects in the home or other people. It cannot hurt to change the locks for your own peace of mind. Other than that, we would always recommend looking at the security and strength of the locks on your windows and doors whenever you conduct your annual (or regular) home security evaluations.
For more information about our range of door locks, as well as night latches and locks for windows around your property, please feel free to get in touch with the ERA team today. You can browse the wide range of home security products on our website or contact us on 01922 490 050 or help@erahomesecurity.com. Or to use our Find an Installer tool, so you can discuss with your chosen home security installer, the best route for your security updates. You can trust in ERA to provide you with the best home security solutions on the market today.

0 Comment
---
Blog Archives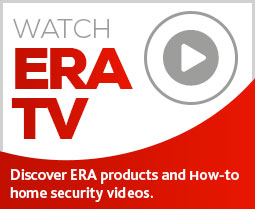 Subscribe to ERA news
Keep up to date with the latest home security news, products and updates with the ERA home Security newsletter.