Date: 17/08/20
The best modern, smart security alarm systems are those that are fully integrated and easy to access from any location. With ERA Protect you get just this, with one system that is accessed through a simple app on your smartphone and allows you to have complete control over the smart security of your home.
ERA Protect has the ultimate accreditation for security standards, being the first of its kind to hold the BSI IoT Security Kitemark. It is fully secure and encrypted, accessible from wherever you happen to be in the world. The alarms that you set up and the security cameras work well together, monitoring your home at all times and the data stored securely in the cloud for you to access at any point without worrying about damaged or lost data.
ERA Protect is an evolution of the best smart security solutions that we have on the market today. The aim has always been to supply home security products and home alarms that fit the needs of the modern household. Your smart security should be simple to access and manage, accessible from anywhere in the world and, most importantly, an effective deterrent to theft and break-ins.
If you would like to find out more about ERA Protect and how it will give you complete peace of mind as you update your home security solutions, please feel free to contact the ERA team today. You can speak to us on 01922 490 050 or email help@erahomesecurity.com.

0 Comment
---
Blog Archives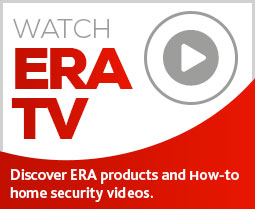 Subscribe to ERA news
Keep up to date with the latest home security news, products and updates with the ERA home Security newsletter.