ERA Alarm Systems
Wireless smart phone alarm security system suitable for most homes
Alongside the more traditional ways of securing your home such as Nightlatches and Mortice Locks; ERA also have a range of smart home alarms and intercom systems that add a further layer of protection to your home to deter a would be burglar.
The ERA range of Alarm systems are easy to install wireless home systems suitable for most homes. The alarm system communicates wirelessly so no need for messy installation wires and we have different starter kits and accessories available to suit your individual requirements. ERA's range of accessories include the WiFi HD Camera, Ceiling mounted or narrow beam PIR's, vibration or water sensors, replica or mains powered sirens, plus handy contactless RFID tags and remote controls for arming and disarming. Alarm zones can also be set or part set for greater flexibility and for night time security; and many have a compatible App so you can remotely control and monitor your home on the move.
ERA Valiant Siren Starter Alarm System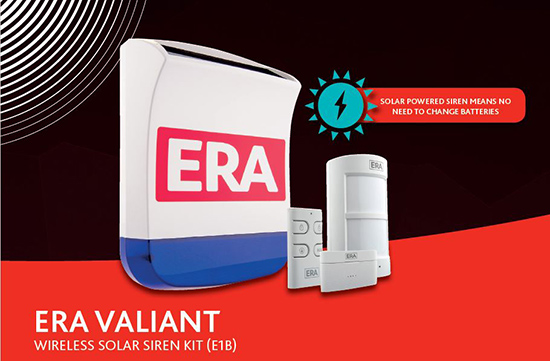 The ERA Valiant is a complete stand-alone Alarm System that is perfect for small homes or can be used as an expansion pack for any ERA Wireless Control Panel Alarm System.
Flashing comfort light 24/7 to act as a visual deterrent
Visual low cost deterrent
Solar Powered Siren gives all-year-round- reliability
Great for protecting outbuildings, caravans or boats
Kit contents: Solar Charged Siren, Pet Friendly PIR Sensor, Magnetic Door/Window Sensor, and Remote Control.
---
Need help choosing your alarm system? Take a look at our useful Step by Step Guide
Security Products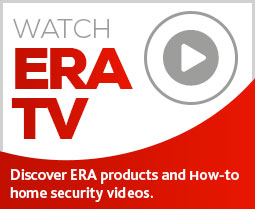 Subscribe to ERA news
Keep up to date with the latest home security news, products and updates with the ERA home Security newsletter.