Date: 25/09/19
If you live in a house with a back garden, you might have made the aesthetic choice to have patio doors that open out into the garden and make a nice flow from inside to out. Planning for this type of set-up often takes the shape of choosing the style of door, the furniture just inside the house and patio furniture, and how much extra light you can get into your home through the patio doors.
One thing that is often overlooked though is patio door security, and you should always be looking at ways to boost your home security systems. Door and window locks should be regularly checked and upgraded in all areas of your home, but in an area where there is potential for a break-in, such as large patio doors that provide an extra entry point, it becomes even more important.
By upgrading your patio door security, you can ensure that an area of your home that could potentially be vulnerable to unlawful entry from burglars is secure. We have a range of robust door and window locks to help you upgrade your patio door security and have complete peace of mind that your home is safe.
For more information about our range of door and window locks, and to improve your patio door security, please feel free to browse our product list today. If you would like to speak to an expert in home security you can also chat to our team by calling 01922 490 050 or email help@erahomesecurity.com.

0 Comment
---
Blog Archives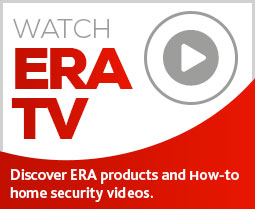 Subscribe to ERA news
Keep up to date with the latest home security news, products and updates with the ERA home Security newsletter.