Date: 15/04/19
At ERA we are committed to helping our customers have the best all-round experience when purchasing home security products and systems from us. With that in mind we have carefully built an extensive network of Security Installers. It doesn't matter whether you have bought a traditional lock and want help to install it, or a modern smart home alarm system, we'll be able to help you find the right installer for your specific needs.
Although you can install many of our products at home without the assistance of a professional, we find that our clients have much greater peace of mind if they take on board the advice of professionals with experience of installing the specific home security products that we sell. With a list of accredited ERA Security Installers, you can find the correct advice and guidance for your home security installation needs.
We cover both traditional and smart security installers. The first covering all of your traditional home security needs, such as door and window locks, chains, padlocks and window child safety devices. Smart security installers have greater knowledge of installing wireless security systems and cloud-based systems, including video doorbells and smart alarms.
All you need to do is either fill out a form on our website or choose from a list of installers in your area, and we can contact them on your behalf, or provide you with the contact details to get in touch. The installer may be able to provide a quote over the phone or could visit to conduct a full security survey before providing a detailed quote and guidance.
We are continuously adding security installers to our network so don't worry if you can't find someone in your local area. Contact our team and we'll be happy to assist you in finding someone suitable to help install your home security products. To find out more about our network of home security installers, from traditional security products to smart home security technology, speak to the ERA team today on 01922 490 050 or help@erahomesecurity.com to discuss our smart home alarm technology.
0 Comment
---
Blog Archives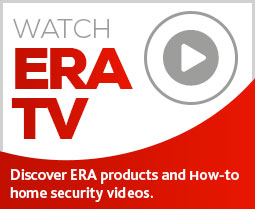 Subscribe to ERA news
Keep up to date with the latest home security news, products and updates with the ERA home Security newsletter.