Date: 30/05/19
ERA has a wealth of experience and knowledge in home security and provides a high level of service. We are committed to providing our customers with the highest guarantee of quality at all times and that is why we have spent time building an extensive network of Security Installers. Our network of installers are all qualified and have the correct documentation to support their business, which helps give you peace of mind that your home security is being installed correctly, whether it is an upgrade of traditional hardware such as locks on doors, or modern smart technology, such as a wireless home alarm system.
By trusting in professionals you can receive the best advice and guidance when it comes to installing your home security products correctly. Depending on the type of products you are looking to install we'll provide you with a choice of security installers who can specialist in that area, close to your location.
Feedback is vital at all times within any line of work, but as we grow our network of home security installers it is important that we recommend the very best to you. By providing feedback via freepost or online after a job from one of our security installers you can help us to continuously improve our service and our network.
If you have not returned feedback within 2-weeks you will receive an email prompting you to leave feedback on the latest job a security installer has provided.
For more information about home security installers and how you can help us to improve the quality of our service, please feel free to speak to a member of the ERA team today on 01922 490 050 or help@erahomesecurity.com.

0 Comment
---
Blog Archives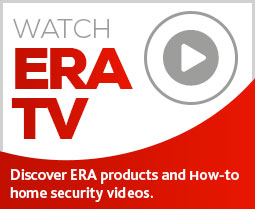 Subscribe to ERA news
Keep up to date with the latest home security news, products and updates with the ERA home Security newsletter.