Date: 22/06/20
As the summer arrives and the warmer air finally hits our homes, those of us with kids know what a struggle it can be to keep our children both comfortable and safe. Home security solutions from ERA take this into account, and if you are looking for ways to boost your home security whilst bringing some much-needed cool air into the home, we have a range of night locks and window nightlatches that allow your children to get a good night's sleep.
A nightlatch allows you to look after your home security and keep your children happy. It opens the window just a slight amount, making it extremely difficult for someone to gain entry unlawfully from the outside. It also prevents your children from opening the window further and potentially getting outside.
A clear flow of fresh air also helps to keep homes clean and mould free and helps to moderate body heat in small children who might suffer if sleeping in a hot room during warmer weather. A nightlatch provides the best of both worlds with regards your child's happiness and the security of your home.
If you would like to find out more about our home security solutions, we have a wide range of window restrictors, nightlatches and other forms of home security products that can help you out. Browse our website to see what products we have available, or you can speak to our home security experts today on 01922 490 050 or email help@erahomesecurity.com.
0 Comment
---
Blog Archives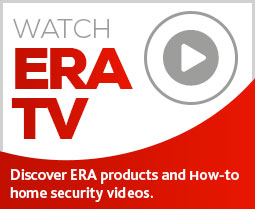 Subscribe to ERA news
Keep up to date with the latest home security news, products and updates with the ERA home Security newsletter.