Date: 12/12/19
The front door is often targeted as the entry point for burglaries and other attacks on private property. At first, you might think that it is too obvious a point of entry to contemplate, but very often it is the only realistic way to gain entry, as well as the fastest way out once a criminal act has been committed.
Depending on your location and the type of property you live in, your front door might be in a position where it is hidden away from public view, dark in nature (or has very little light at night), or be made from weak materials that could be easy to kick in to gain entry.
These should all be reasons to consider an upgrade to your front door security.
At ERA we can provide you with access to the highest grade of locks for your front door, additional front door security with a door barricade in the event of an attack on the home and your front door being the only point of entry, as well as smart doorbells that provide video feeds direct to your phone of your front door area.
Whichever route you choose to go down, the ERA team is happy to talk you through the front door security products we have as part of our range, helping you to make the right choice for your circumstances and to upgrade your front door security.
If you would like to find out more about our services and the front door security products we have available, contact the ERA team today on 01922 490 050 or email help@erahomesecurity.com.
0 Comment
---
Blog Archives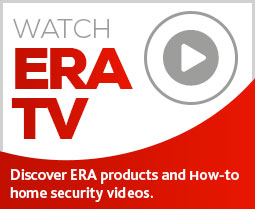 Subscribe to ERA news
Keep up to date with the latest home security news, products and updates with the ERA home Security newsletter.