Date: 02/12/19
At ERA we take home security very seriously. That is why we would always advise our customers to check their home security solutions on a regular basis. Even if it is an annual event, taking the time to go around the property and to check on the maintenance and effectiveness of your home security solutions could go a long way to keeping you safe.
Think about it, the worst-case scenario is to suffer a break in or other criminal act on your property, only to discover that it was caused by a defective home security product, or a weak entry point through a window or door.
Always take the time to look around your property, especially at the vulnerable entry points, and check on all home security products that you have installed to see if they are in working order. As technology improves, especially with smart home security alarm systems and video doorbells, an annual analysis of your home security is the perfect gap to catch up on all the latest technological developments in the sector.
Our team is always happy to talk through the latest home security products and solutions that have become available since you last conducted a thorough check-up on your home. We will always offer the best advice and guidance to help keep your home safe, and to ensure you are upgrading to new products as and when it is applicable for you.
If you would like to find out more about our services and the home security products we have available, contact the ERA team today on 01922 490 050 or email help@erahomesecurity.com.
0 Comment
---
Blog Archives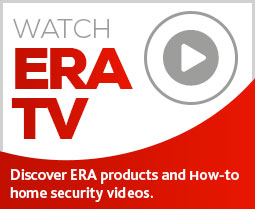 Subscribe to ERA news
Keep up to date with the latest home security news, products and updates with the ERA home Security newsletter.