Date: 25/02/19
Smart technology has become an integral part of everyday life, from smart heating and lighting, to virtual assistants that help us access culture, news and entertainment at home, and smart home security products. The team here at ERA understands how important it is to have the latest technology as part of your home security plans.
Here are a couple of ways in which it can help you maintain a secure and peaceful home.
Smart Home Alarms
We offer a range of smart home alarms and home alarm systems. Light, wireless technology allows you to connect your home alarm system to your network with ease, be placed in an easy-to-reach location, and be tracked from wherever you are via an app on your smartphone. Cloud-based home alarm systems are easy to use and allow you to track multiple locations form one access point.
Smart Home Video Doorbells
Smart video doorbells and other smart cameras can be interlinked to your wider home alarm network in a quick and simple fashion. The great thing about smart video doorbells is that it provides you with peace of mind wherever you are. If you are worried about a vulnerable family member waiting in for a delivery whilst you are at work, you can see and speak to those knocking at your door. You can check outside from your bed just before sleep, or check in when on holiday.
If you would like to know more about smart technology and how it can help keep your home safe as part of an alarm system, contact the ERA team today by calling 01922 490 050 or by emailing help@erahomesecurity.com.
0 Comment
---
Blog Archives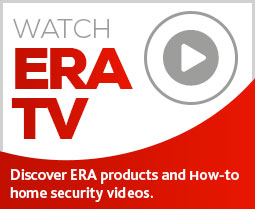 Subscribe to ERA news
Keep up to date with the latest home security news, products and updates with the ERA home Security newsletter.